Do you want to track keyword positions effortlessly in 2022?
If yes then on this page you can discover the Serpwatch rank tracker tool.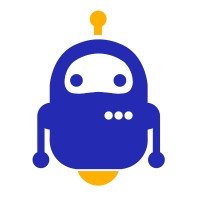 SERPWATCH FREE TRIAL
Get started with the SERPWatch free 15-day trial and access all the SERPWatch features for free.
Serpwatch is one of the best keyword rank tracker tools for Search Engine Marketing professionals and SEO Agencies.
It is your end-to-end SEO tool for fast and 100% accurate SEO data for your online projects.
You can manage your client's website ranking and other important SEO metrics using Serpwatch. Try 15 days free trial
You can opt for 15 days free trial with FreeTrialfor.com and it doesn't require a credit card to use the free trial.
What is SERPWATCH?
SerpWatch is a keyword position tracking tool for Search Engine Optimization professionals and SEO agencies. This tool has an AI-powered rank tracking assistant called "Serpie" which observes your rankings 24/7.
If you want to know your keyword rankings through notifications, Serpie can help you out.
You can decide the speed at which you want Serpie to trace your keyword positions. Serpie can check rankings every hour, every twelve hours or even once a day. You can customize the settings as per your data needs.
SERPWatch offers weighted keyword graphs to understand the importance of each keyword under the project tabs.
SERPWatch Features:
Get 6 different data points in one dashboard (Keyword Ranking, SW score, Revenue, SERP feature, Analytics, and Competitors Data)
Get hourly ranking updates for all countries, states, cities, and zip codes.
View indexing coverage for all major search engines, languages, and devices
It supports automation with an advanced customizable notification system.
Get access to deep rank tracking insights and workflow optimization.
Get real-time competitor insights.
Get access to an advanced reporting system that features real-time, scheduled, branded reports in a variety of formats to take the right SEO business decisions.
It supports API and workflow integrations. You can create your own dashboard in SERPWatch to improve process effectiveness with Zapier and more.
How to Sign Up for a Serpwatch Free Trial?
To create a Serpwatch free trial account, simply enter your name, email address, password, confirm the password and click on the checkbox to agree on Toc.
In the next step, you need to verify your email address via the link sent to the email address you mentioned while registering.
In case you don't see an email from Serpwatch in your email inbox, then we request you to check the spam folder.
After happily validating your email address, you can log into your SerpWatch account and start monitoring keywords like a pro.